With a change of season, comes a change in my wardrobe wants, therefore I feel the need to go shopping. Well I actually always feel the need to go shopping, but I feel a change in season justifies it.

I love wearing boots in A/W as I hate soggy feet, so I like to keep them wrapped up in my boots. Firstly I've got these shorter Primark ones, and then these longer ones from New Look. I always get a different variation of these each year.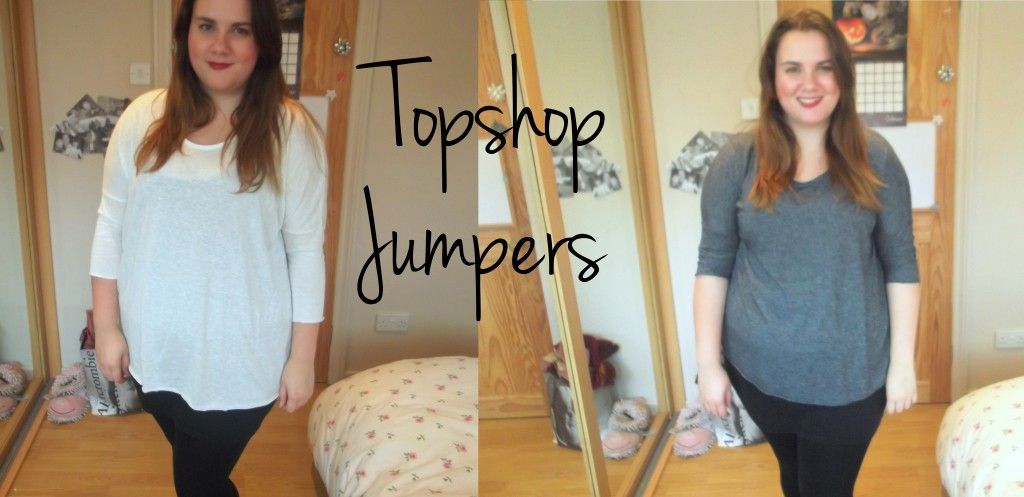 I firstly got this top in blue, and loved it so much I also got it in white. I love how loose fitting it is, and how comfy it is too.
So apparently I only shop in Topshop now, I also got these two jumpers. You cant really see the detail in the first one, it is a lovely white knit, with rainbow coloured specks in it. The second one I have already blogged about
here.
I first bought this snood from Topshop as I needed a pale/neutral coloured scarf. I then spotted this gorgeous Tartan H&M one earlier in the week, and it is looove.
Finally I thought I would show off my gorgeous cat slippers. I love things like this. They are keeping my feet warm as I type.
Also, the autumnal coloured lipstick I'm wearing is this one,
here.
Have you been shopping for the new season?
Laura xoxo