As I mentioned in an earlier post, when I went away for New Year I forgot my toiletry bag, so had to quick step over to Boots and pick up a few pieces, and I thought I'd share them with you today.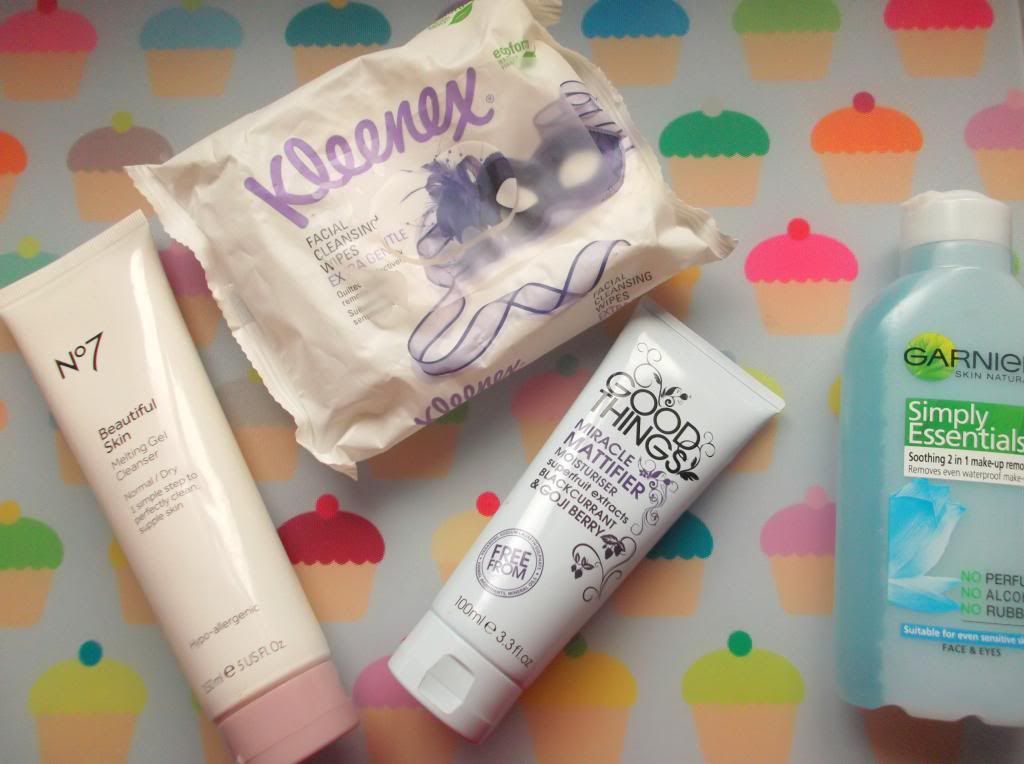 The first thing I just had to pick up was the Garnier Simple Essentials Make-up Remover. I love how this just gets rid of every scrap of make-up.
Now I actually didn't get these as my friend had make-up wipes, but if I had bought some, it would've been these Kleenex ones as I love them.
I decided to get a hot cloth cleanser of some kind as I love how fresh they make my skin feel. I obviously couldn't get a Liz Earle one or one similar so had to make do with this No.7 one, but I don't recommend it. I found the smell to be overpowering and floral, and did not leave my skin feeling any better.
For moisturiser I had to get one without SPF as I was going out and didn't want flash back in photos, and I love this one from Good Things. It really does mattify and help with the longevity of foundation.
What would you have to pick up?
Laura xoxo