For today's post, I thought I would show you three products that make me feel that little bit more special when I wear them, and who doesn't want to feel special this time of year?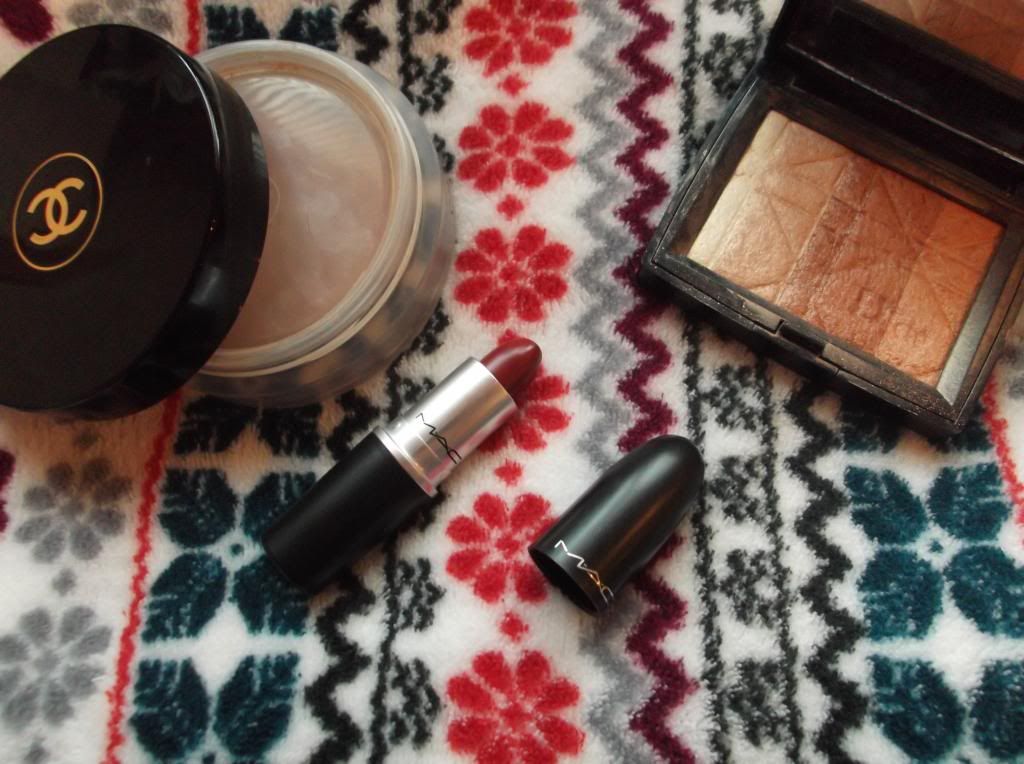 Tan De Chanel
- This product gives the perfect hint of colour and contour to your cheeks. And how can you not feel good knowing you're wearing Chanel?
MAC Doubennet
- I never thought I'd be a dark lip person, this lippie has me falling head over heels. I just feel so classy and sophisticated when I wear it.
Dior Amber Diamond
- Every girl should own this. They just should. It gives the perfect golden glow, and it's just so pretty.
What are your feel better products?
Laura xoxo
2 more sleeps to go!!!!!!!!!!