With all the Christmas parties the season brings, it's difficult to look different at each. So here I've had a stab at four different hairstyles, that aren't my usual curls and waves. Hope you find them helpful, and if not, you can always just have a laugh at my facial expressions.
Step 3 is meant to say fishtail plait your hair ( I'm a dummy)
This look is completely
Alix's
(video
here
) but I thought that it is such a cool, and different twist on the regular top knot that it would look really great at a Christmas party, so I had to include it.
It took me forever and a day to master the fishtail braid, but, now I can, I love it.
This look, is a mixture of two of my usual looks. I love having a plaited fringe, and think by putting it underneath my hair, instead of on top, gives a nice evening twist. Of course I need to work on making it thicker for a better effect, but hey, practice makes perfect.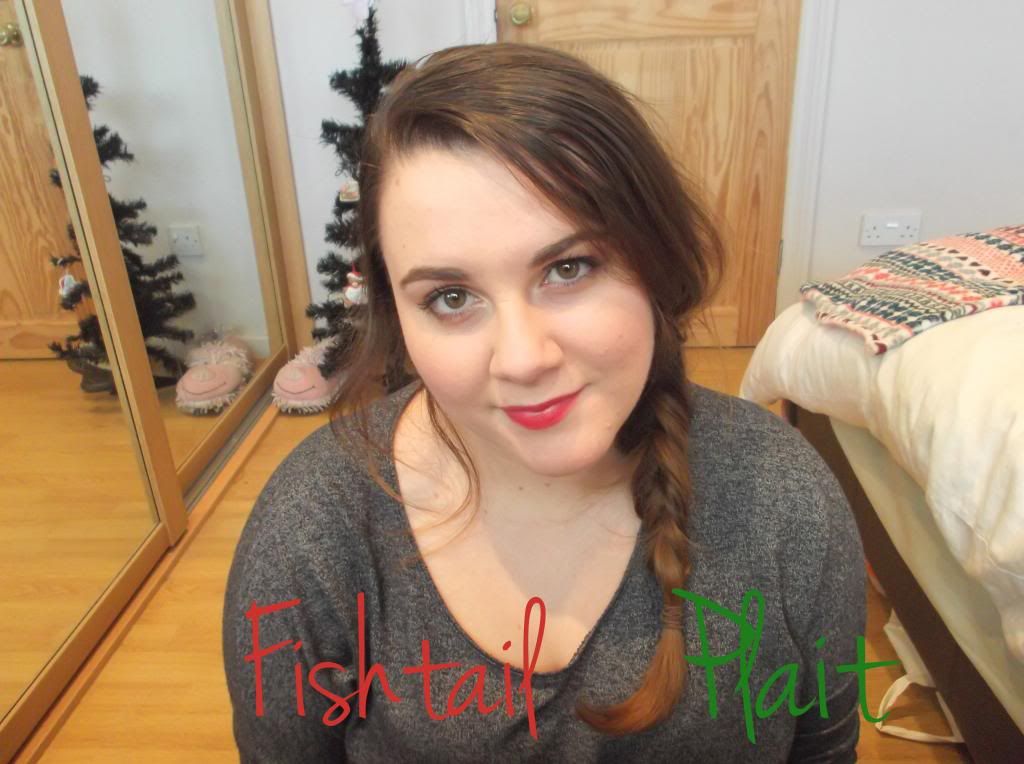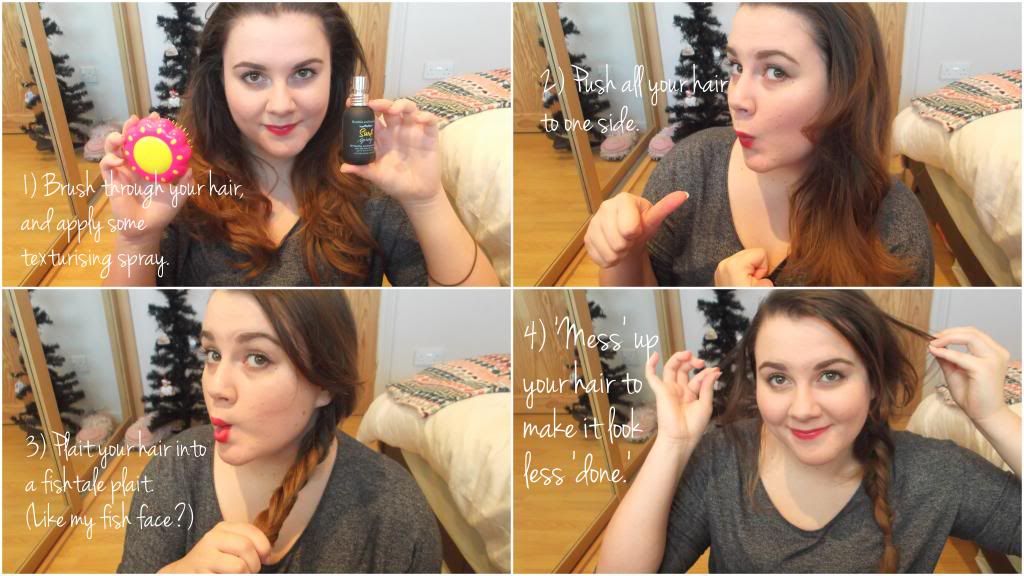 Having only just mastered the fishtale plait. I had to get it in somewhere. Also, I love that my hair is now long enough to do it. Yay me.
To see how to get this look, see
this post!
How have you been wearing your hair for Christmas parties?
Laura xoxo
3 more sleeps to go!!!!