When I first started my blog, I didn't own any high end make-up. Que a few months later, and what a surprise, my collection is slowly growing. Last week I went shopping again with
Rachel
, and we had another great time, I love that I've made real friends through blogging, so nice! Anyway, we went shopping and we went into MAC, and thought I'd share what I got!
I've made the desicion that I want to start my own MAC palette, which I know is expensive, but make-up, as sad as it sounds, is my hobby, so yup! I've started with the two colours Malt (the pinker colour) and Omega!
These are quite light swatches 'cause I didn't wanna waste the product haha.
I think together Omega is a great contour/crease shade to Malt, and they give a nice day time smokey eye.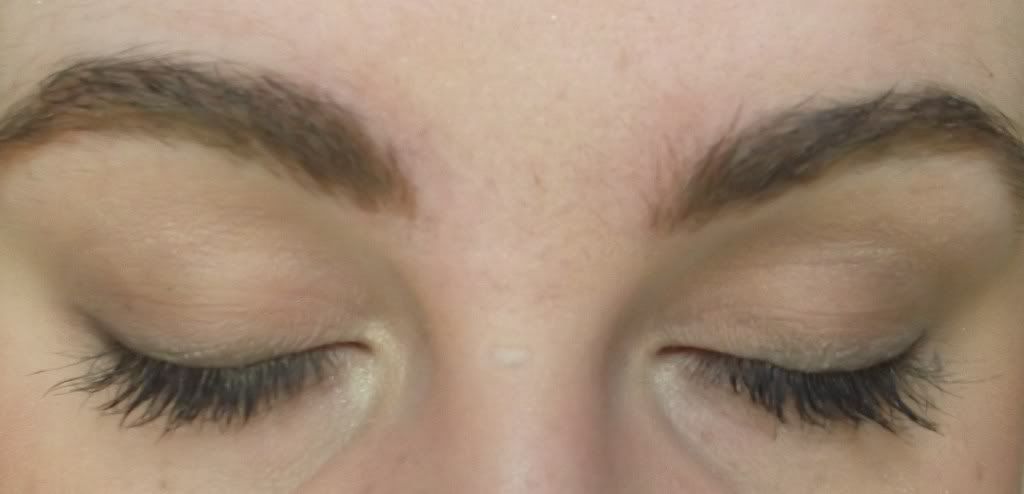 I then got the famous MSF in Soft and Gentle, and I must say, I can see why people love it, (a better review to follow!)
And last, but by no means least, this Kohl liner in Powersurge. We saw this little guy as a tester the last time we went shopping, but unfortunately they were sold out. We were so desperate to get it too, and then Rachel noticed you could reserve and collect it from John Lewis, and she could use a 10% student discount and ended up ordering it for us! I am so happy I finally have it though! It is the most gorgeous bronzey golden colour!
So that is the end of my mini little haul type thing.
What eye shadows should I get next?
Laura xoxo