...to the start.
Now that I've finished uni for the summer (sorry for those of you that haven't) I've had a lot of free time on my hands, so what have I been doing? Watching YouTube videos, more precisely
Tanya Burr YouTube videos
. I love all of her make-up tutorials, I think they are some of the best on YouTube, and I always have a soft spot for them, as they are what introduced me to the world of make-up, YouTube and blogging.
Whilst browsing through, I found
this video
, a Bella Swan wedding make-up tutorial, and realised it was the first ever YouTube video I watched. The day after watching it, I headed to Superdrug and purchased my Beauty UK palette (in 4, in case you were wondering) and set about trying to re-create the look, I didn't succeed very well if I'm honest.
But my make-up skills have grown a lot since then, and after watching that video again, I decided to have another stab at it, but place my own twist on it too, to work with the sunny weather we are having, and this is what happened.
Base:
Loreal True Match Mineral Foundation
Rimmel Perfect Match Highlighting Concealer - Under Eyes
Estee Lauder Double Wear Concealer - Blemishes
Eyes:
MAC Paint Pot in Painterly - Primer
MAC Naked Lunch - All Over Lid
MAC Omega - Crease
Stila Convertible Eye Pencil in Lapis
No.17 Shadow in Darkness
Max Factor False Lash Effect Mascara
Sleek Brow Kit - Light (not pictured)
Face:
Bourjois Bronzer
MAC Dainty
MAC MSF in Soft and Gentle
Lips:
Stila Lipstick in Arieal(not pictured, sorry)
It's also shows how far I've come by the amount of High End products in that list, when I started blogging back in January I owned none.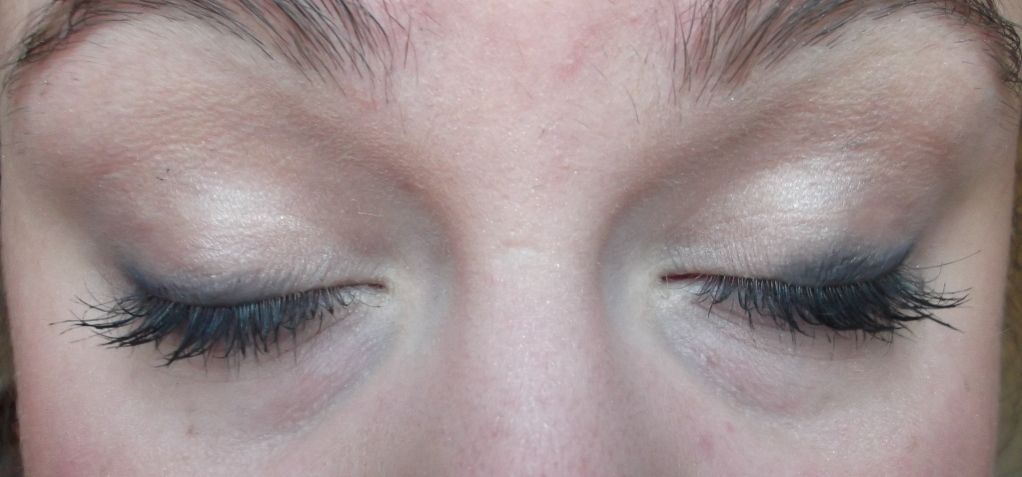 I used a combination of my Stila Convertible Colour and No.17 Darkness shadow on both of my lash lines to mimic the same style as Tanya's Print and Carbon. For cheeks I tried to add some colour with bronzer, and a tiny sweep of blush.
What got you into make-up?
Laura xoxo