***Bargain Alert***
I was in my local Boots, as I usually spend most of my time there apparently, and was at the till to pay, I only had two bottles of Pepsi Max in my hand and an Eat Natural bar (I love those!) and saw this little package for a mere £9, so into my hand it came, and it followed me all the way home. (I did buy it, just to clarify!)
This is how it was lovingly packaged! I love it when things are organised like this, it pleases my OCD mind!
So inside this little kit contains, a Bad Gal Mascara, Hoola, and some foundation which I don't really get. But I think it's still worth it for the Bad Gal and Hoola.
Foundation type thing. I think it's a bit too dark for me, but going to look into in summer.
I think this mascara is really good. I think it's just as good as my favourite mascara (Max Factor High Definition) but the price difference will be having me going back to Max Factor, but if you've got the cash to splash, go for it!
I really, really like this. I think it is a really good contour shade, it's slightly orange in this picture, but it looks so good in real life (if I do say so myself.) I really want to get this now. (Can you hear my purse screaming? Step away from the Benefit counter)
Also I feel like I should say, I love the size of this. I think that high end companies should sell their products for cheaper and this size, as some times, we are never going to finish the big packages they get, and we will be able to buy and try more. Maybe one day?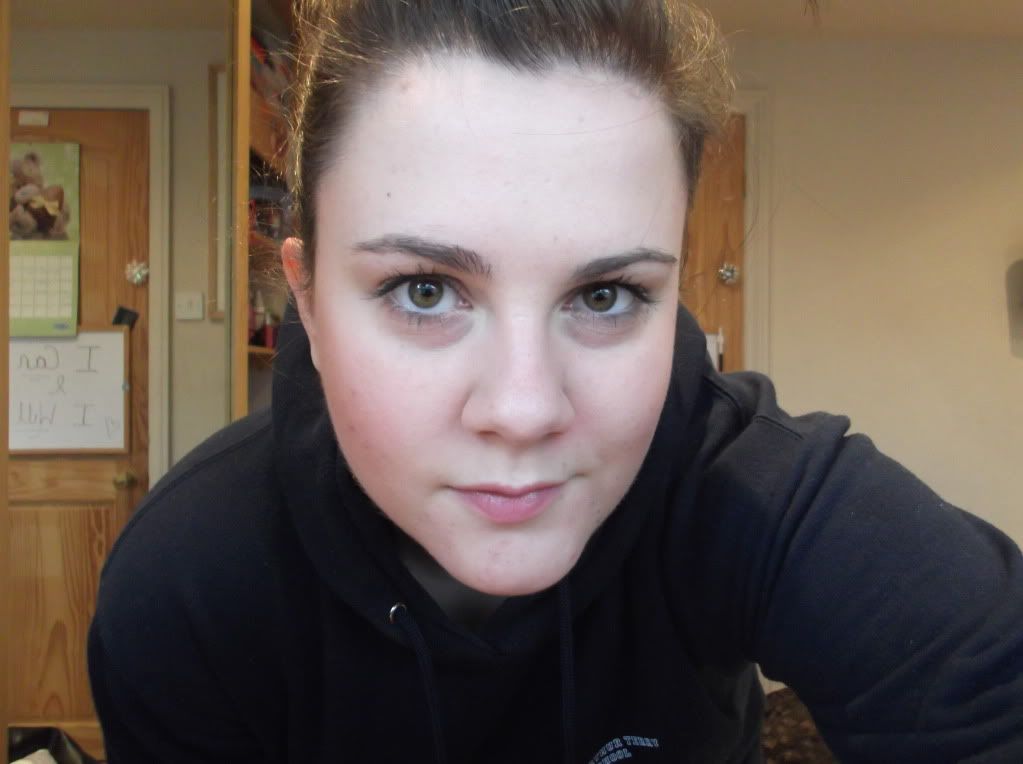 So this is my face of Benefit, I also have a the new Hello Oxygen foundation (review to come) on and my Hervana blusher.
What do you think of this pack? Bargain, or not bothered?
Laura xoxo