If you scroll through my blog, you will see that I am a lover of neutrals. I like a simple face, and the most daring I get is a bright pink lipstick. Well, that is about to change.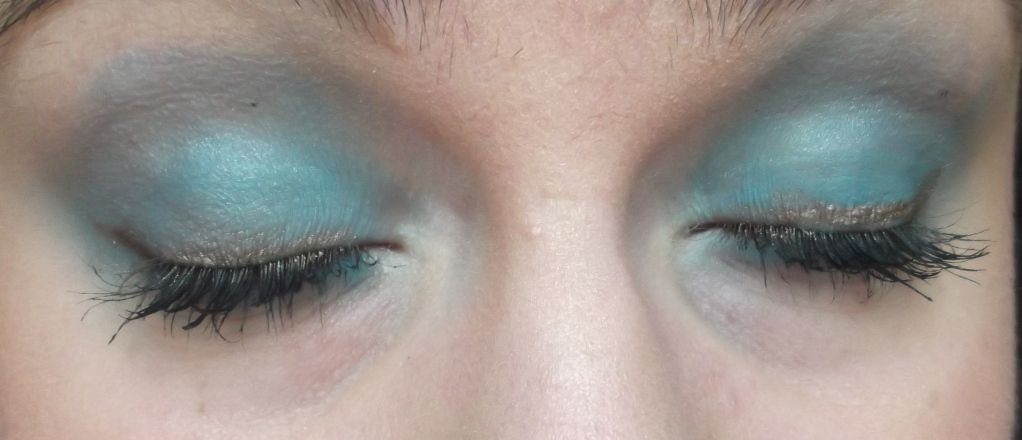 A while back, I was meant to do a guest post swap with someone, but it never went through, so I thought I would share it with you today instead, 'cause a couple of people have asked me to do a look with colour.
The idea for this swap was to create a dramatic look, and I didn't fancy going for the usual 'dramatic' look of bold lips and winged liner, so I decided to go for something colourful.
Here is what I used to create it: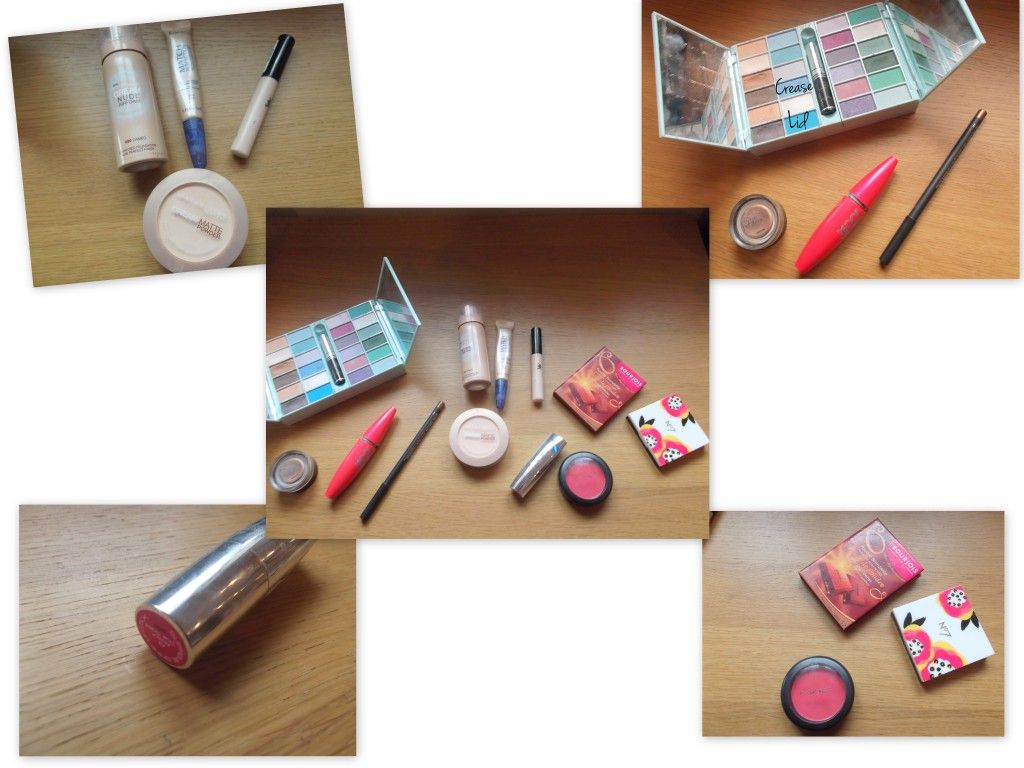 Base:
Maybelline Dream Nude Airfoam (don't really like this foundation but trying to use it up)
Rimmel Match Perfection Concelaer – Eyes
Collection 2000 concealer – Blemishes
Maybelline Dream Matte Powder
Eyes:
The Bottom blue (over the lid) and the blue above (in the crease)
Maybelline Colour Tattoo In On and On Bronze (upper lash line)
MAC Powersurge, waterline
Maybelline One by One Mascara
Face:
MAC Frankly Scarlett
Bourjois Bronzer
No.7 Vital Enlightening Highlighter
Lips:
No.17 Lipstick in All About the Sass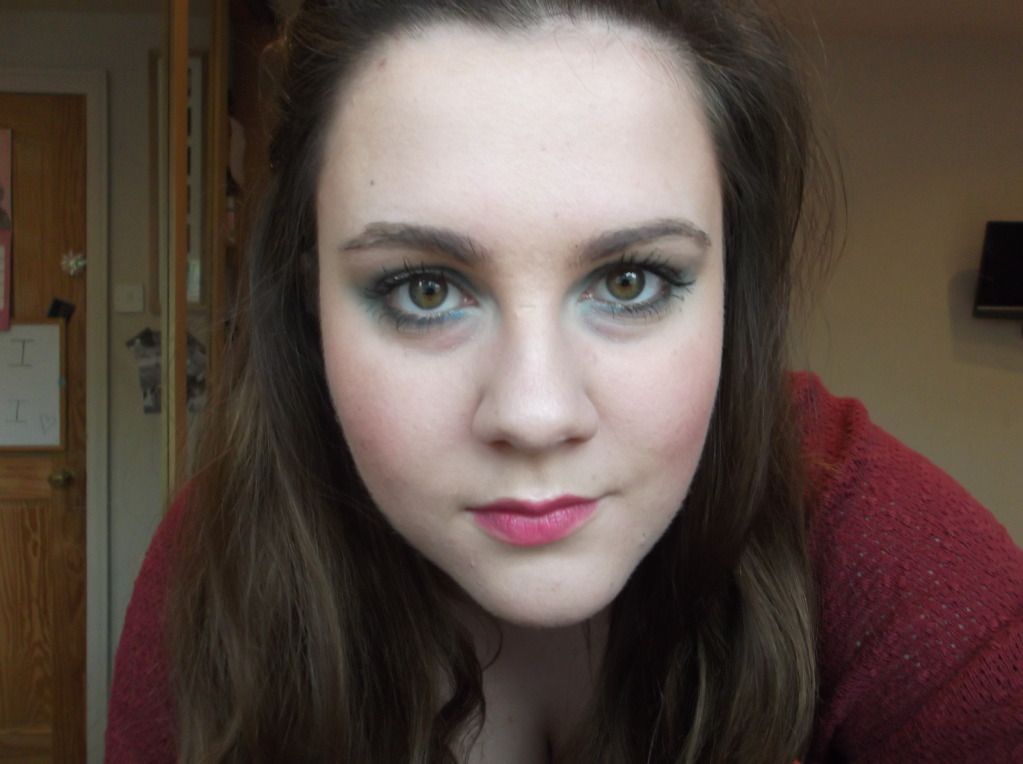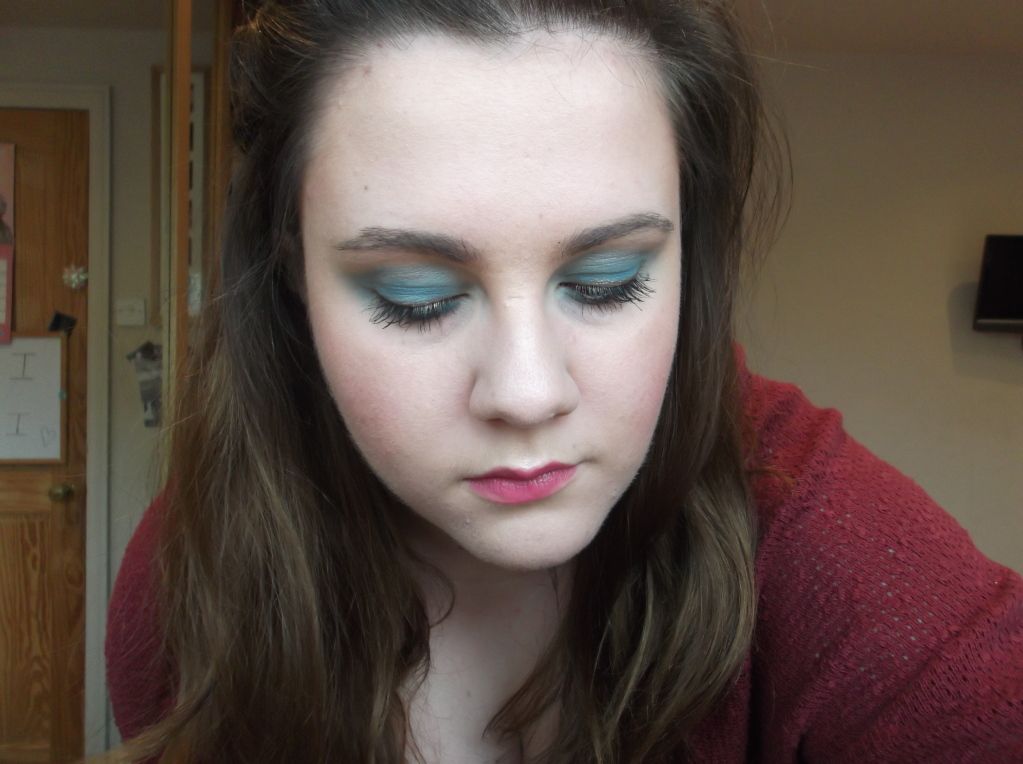 So
Shen
and
Rachel,
I hope this satisfies your need for colour, but whilst this was fun to create, I don't know if I will be wearing it out anytime soon.
Do you like playing with colour?
Laura xoxo