So I was randomly looking through older blog posts of mine, and gosh, was it an experience. I feel personally that I have really grown from my first few posts and have decided to kind of re-do one today. This is the review on my
Babyliss Waving Wand,
mixed in with an everyday hair thing. (Ok, maybe I haven't improved that much!)
So I usually sleep with my hair wrapped in a top knot and secured with a big banana grip. Sometimes this alone will give me nice volume and curls, but sometimes it kind of ends up like....
....this. A big poofy mess in need of some TLC.
(please excuse the I'm sucking a very sour lemon whilst also patronizing you, face I have pulled here!)
I next add some Lush No Drought Dry Shampoo on my roots to freshen my hair and make sure it doesn't look greasy, 'cause that ain't a good look! (In my opinion.)
I then comb through with my loved Tangle Teezer so my hair isn't quite so 'out there.'
Next I spray my hair with some heat protectant which is so necessary with my damaged hair. This Aussie one isn't meant to be used on dry hair, but I'm a rebel and it smells too good not to use!

I then use my Waving Wand from Babyliss and wave the ends of my hair. I usually hold it for around 5 seconds with it being on the highest heat.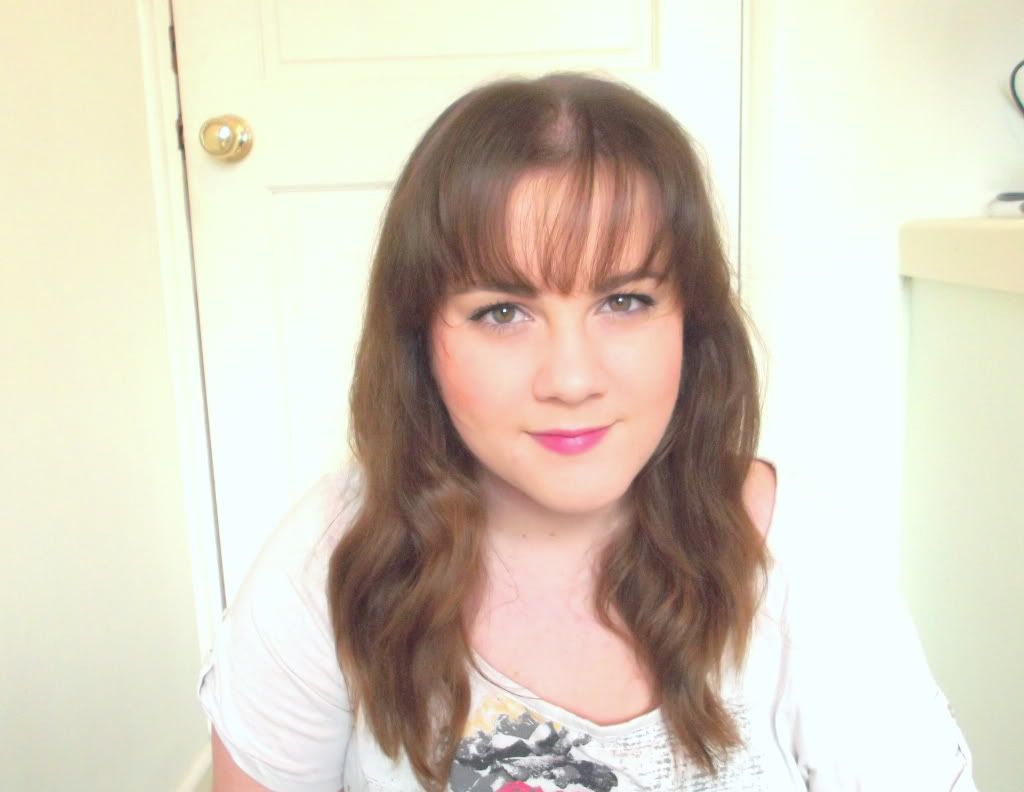 It should then look something like this! You can obviously make it more wavy if you want, this is just how I prefer it.
I then take my VO5 give me texture spray to kind of mess it up a bit and make it look more natural!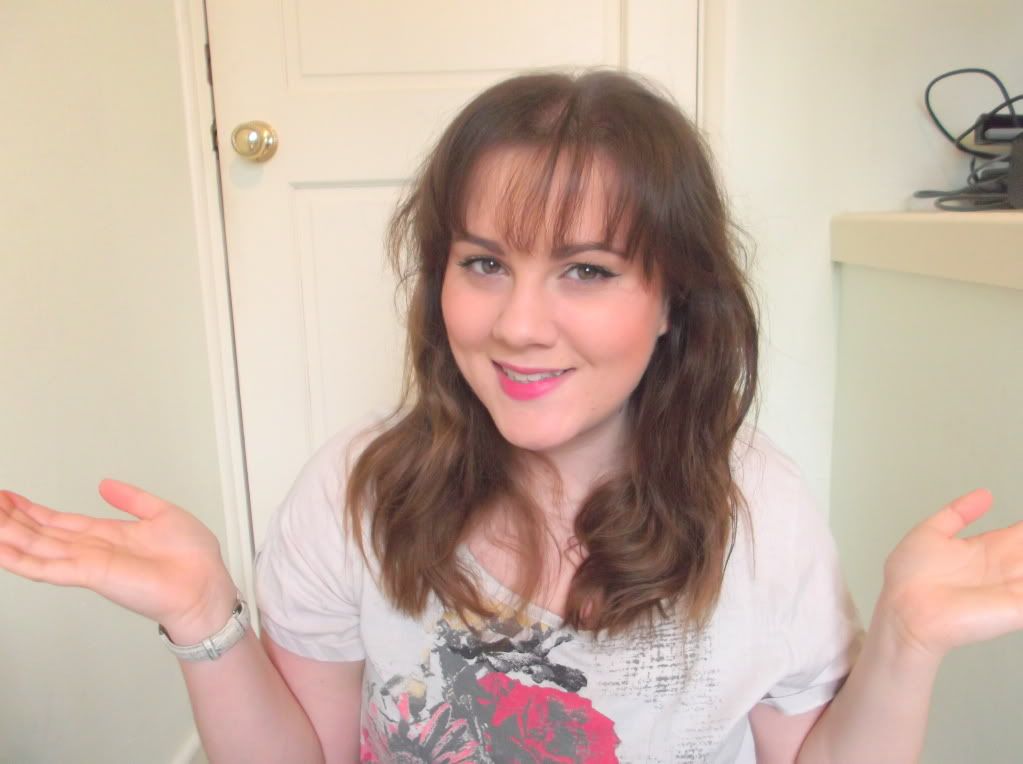 Then voila! Final finished, messy/wavy/bedhead look that I tend to rock a day to day basis.
I hope this has kind of been helpful, and is an improvement on my first Waving Wand Review. I think I may do another my favourite hair care products post too soon as this post is long enough without it.
What is your everyday hair style?
Laura xoxo