On a Monday I babysit my little sister while my step mom is busy. I get to her house around 8.15 am, and as you know, I like my sleep, so I tend to get up, drive over, then do my make-up whilst she is having her 9 am sleep. So I thought I'd make a post, showing you the sort of things I take with me. Also, this post is no way Christmas related, but I may have let it get too dark to take my normal pictures, so I thought I'd use a festive backdrop.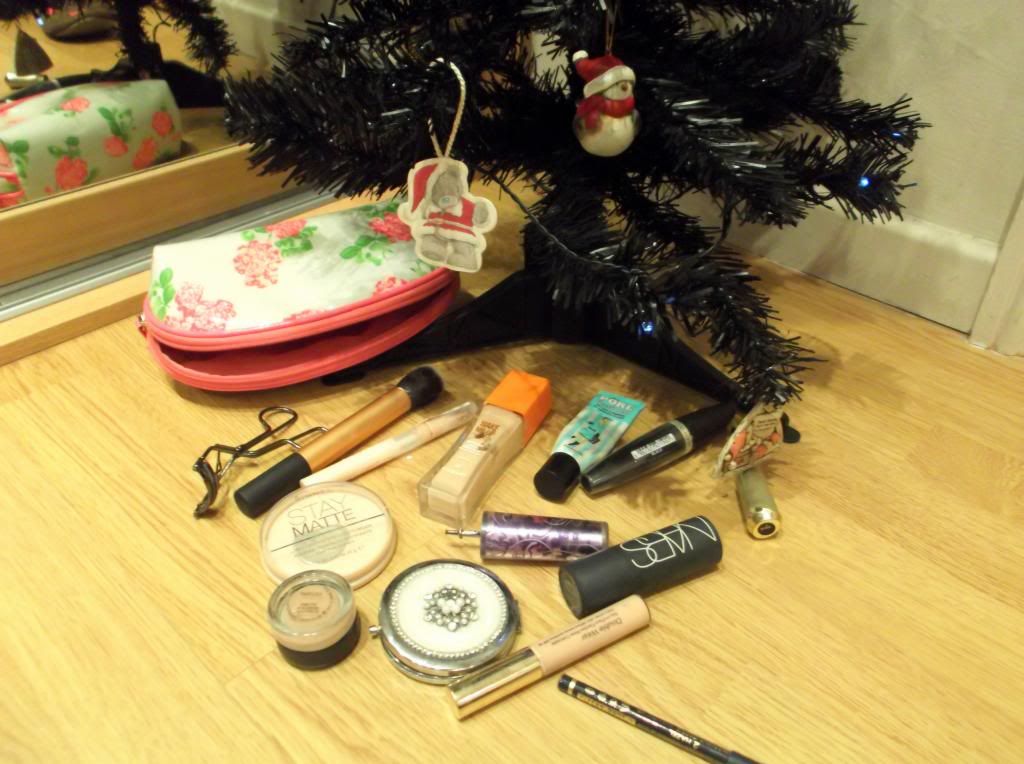 Bag - Primark
Benefit Porefessional
Rimmel Wake Me Up
Maybelline Dream Lumi Touch Concealer
Estee Lauder Double Wear Concealer
Rimmel Stay Matte Powder
Max Factor Brow Pencil
MAC Painterly
Max Factor False Lash Effect
Nars Multiple in Portofino
Urban Decay Naked Lipstick
All these products are so quick and easy to use, and make me feel much more alive for the day. Plus I think I'd scare the people at playgroup if I didn't wear any makeup.
What are your go to products?
Laura xoxo