It is finally the best month of the year, December! Christmas is well and truly on it's way. Out comes the CD's we save for this one month of the year, we desperately try to think of Christmas presents for that one awkward friend/family member, and we all have a jolly good time. But before all that can happen, we need to give credit to the favourites of last month.
The
Emma Hardie
cleansing balm and
Origins High-Potency Night-A-Mins
make wanting to wash your face so inviting. I get excited to use these products each night. It is love for the both of them. They are pricey, but worth every single penny.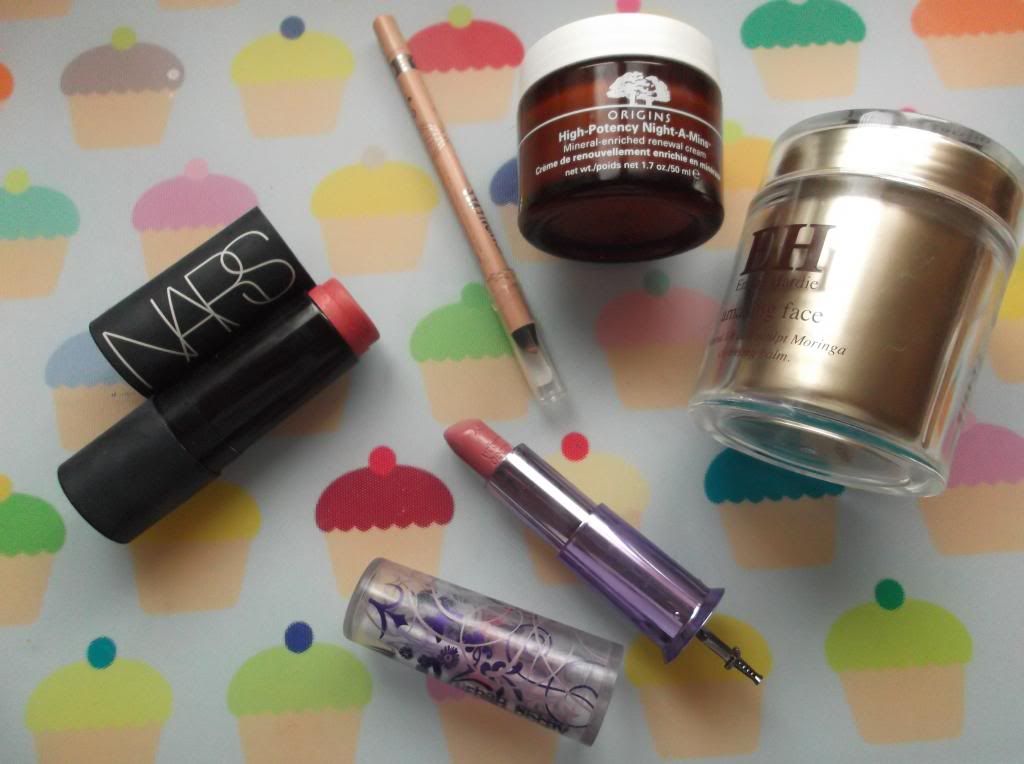 I am still loving my Nars Multiples, at first, I didn't like
Portofino
as much as
South Beach
, but now I love it. It gives a lovely winters glow to the face.
The Kate Moss Rimmel
Scandaleyes in 005
Nude, is just perfecting for making you appear more wide awake, which is what you need on these winter mornings.
Finally, I've been loving this Urban Decay Lipstick in
Naked
. The lovely
Shen
gave me this, and I absolutely love it. So thank you Shen!
What have you been loving this month?
Laura xoxo