When I get up in the morning, as much as I like a bit of a pamper to start the day well, I also don't want to do go to town, as I do like my sleep. So I thought I would show you my little routine, as I'm really enjoying it.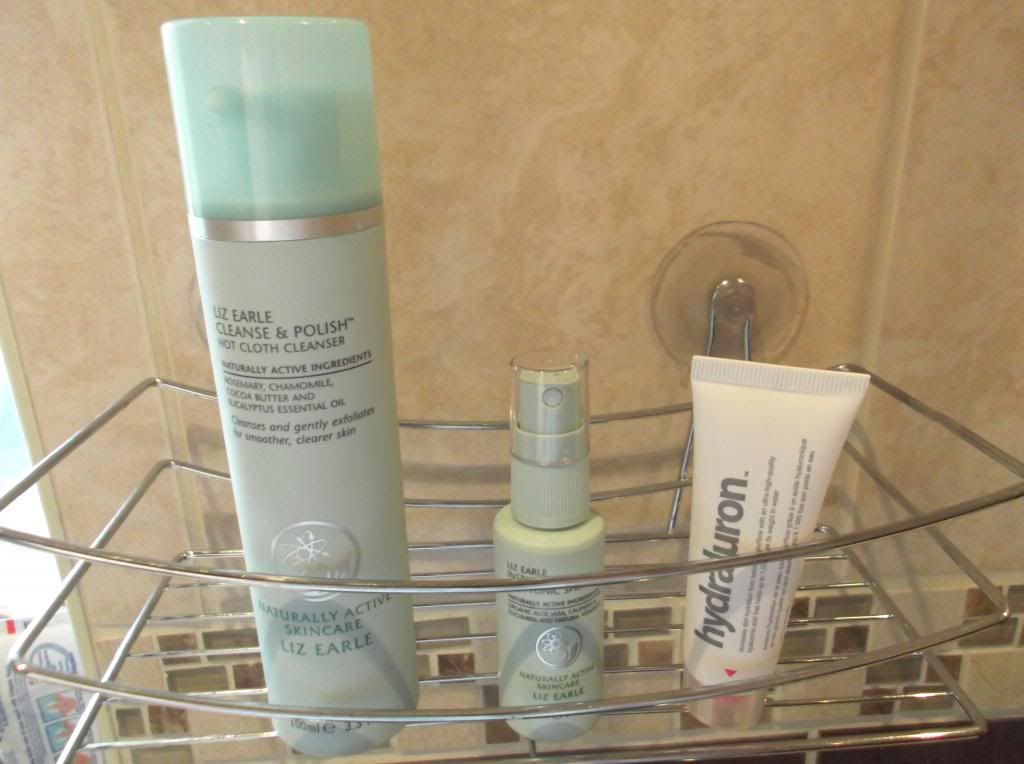 I start by using my
Liz Earle Cleanse and Polish
, followed my a toner. At the moment I'm using the
Liz Earle Skin Boosting Tonic.
When all that has dried, I slather on a layer of
Hydraluron.
Depending on what make-up I plan to wear that day, I either put on my
Aveeno Postiviely Radiant Moisturiser
if my make-up does not contain SPF, whereas if it does, or I need my make-up to last longer I put on my
Good Things Miracle Mattifier.
I then finish off with a dash of eye-cream, my one of choice at the moment is
Origins GinZing.
What is your morning routine?
Laura xoxo