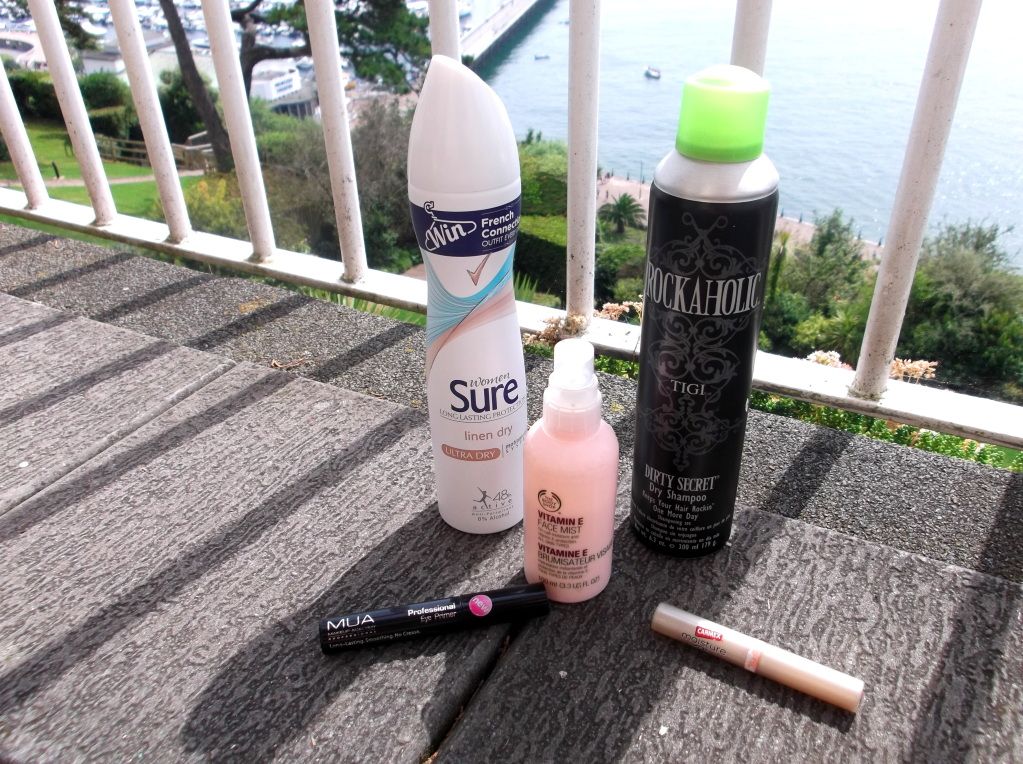 I know the summer days have been few and fair between, but on some days we really have had some gorgeous bursts of sunshine. I thought I'd do a post about the things I like to use to keep me calm and collected in the warmer months (few days.)
First up, the things I like to use before I even leave the house.
Sure Long Lasting Protection
- I know its a bit of a taboo topic, and deodorant is something we all use, but on really hot days I make sure I use the best of the best deodorant to make sure I stay and smell fresh all day. There is nothing worse than the smell of BO in my opinion.
MUA Professional Eye Primer:
To make sure my shadow doesn't slip and slide down my face I need a good eye primer, and that is what this is.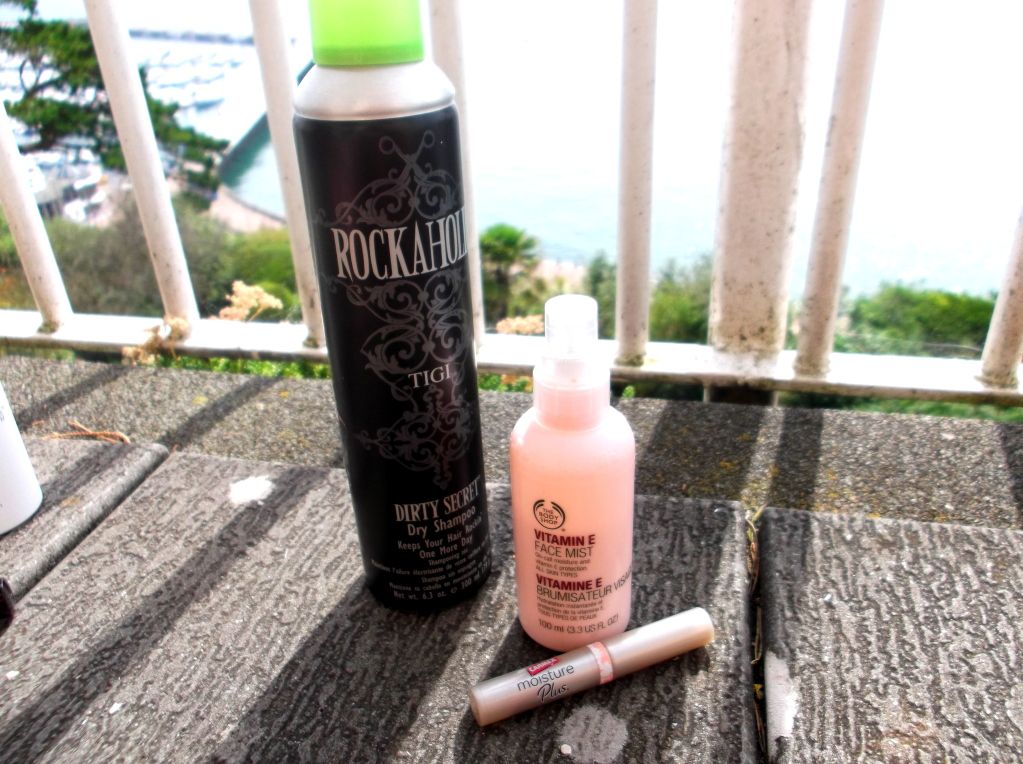 These things are what I like to keep in my bag.
Dry Shampoo
: Now I don't keep this bottle in my bag, I keep a mini one, but I find that if I get a little sweaty (I know, tmi) I like to spray some dry shampoo in my hair to keep it looking fresh.
Vitamin E Face Mist
: I wasn't blown away by this product at first, but now I love it. It really keeps my face fresh and cools me down when things get hot. Also, I read on
Lauren's blog
, that if you should get a face mist for daily use as the air and air conditioning can de-hydrate your skin, which is why your make-up starts to look greasy and spots appear.
Carmex Moisture Plus
: I need lipbalm all the time, and this one is great as it has SPF in it.
Of course I make sure that I have sunblock with a good SPF in, I didn't picture it as I thought that would be a given!
What are your Summer Saviours?
Laura xoxo