This is the make-up I wore (bar the lipstick) when I went out for my friends 21st. The eyes were inspired by
Alix's Video
, and it was something quite different for me, and still I'm unsure how I feel about it. But I still thought I'd share it with you.

Base:
Maybelline Dream Nude Airfoam (acutally wore Rimmel Match Perfection)
Estee Lauder Double Wear Concealer
Maybelline Dream Lumi Touch Concealer
Rimmel Stay Matte Powder
Eyes:
Maybelline Gel Liner
Nars Eyeshadow in Cordura
Max Factor False Lash Effect
Stila Damsel Pencil
Cheeks:
Nars Portofino Multiple
Lips:
MAC Dubonnet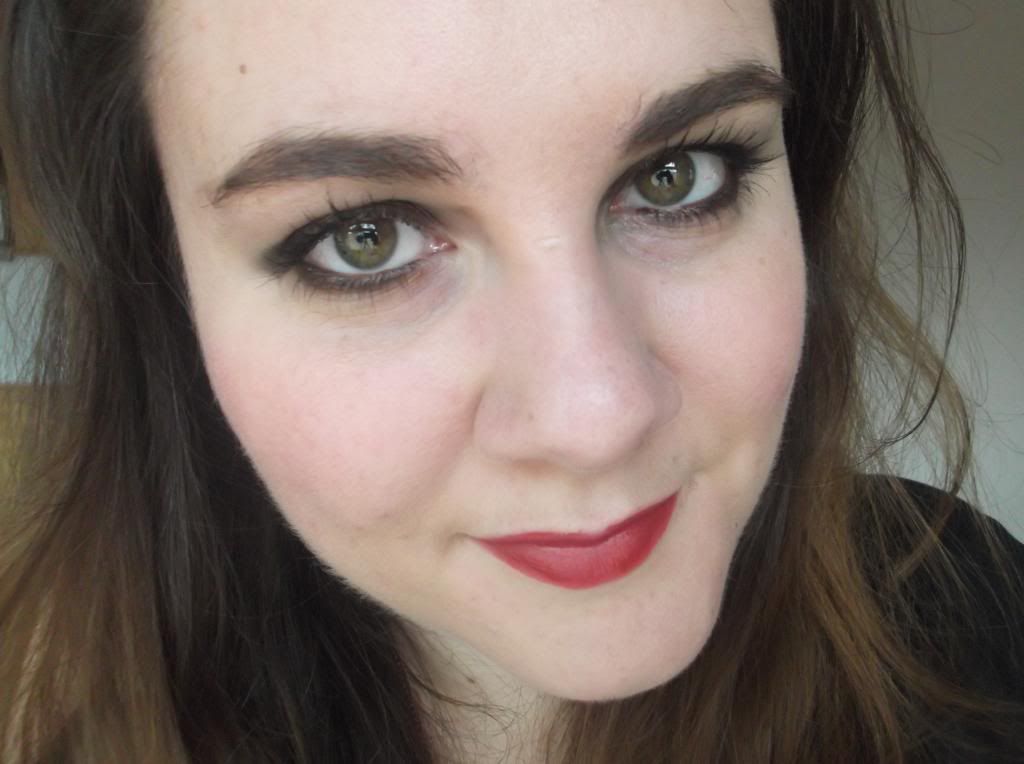 What do you think of the darker look?
Laura xoxo